Dr. Sullivan's award-winning in-person brain health education program is now available directly to you!
I CARE FOR YOUR BRAIN with Dr. Sullivan's online series on the pillars of brain health is finally here! In each approximately hourlong online video lecture, you'll be educated and empowered with up-to-date current scientific information and evidence-based recommendations in the easy-to-understand yet comprehensive style you have come to love from her weekly Facebook lectures.
---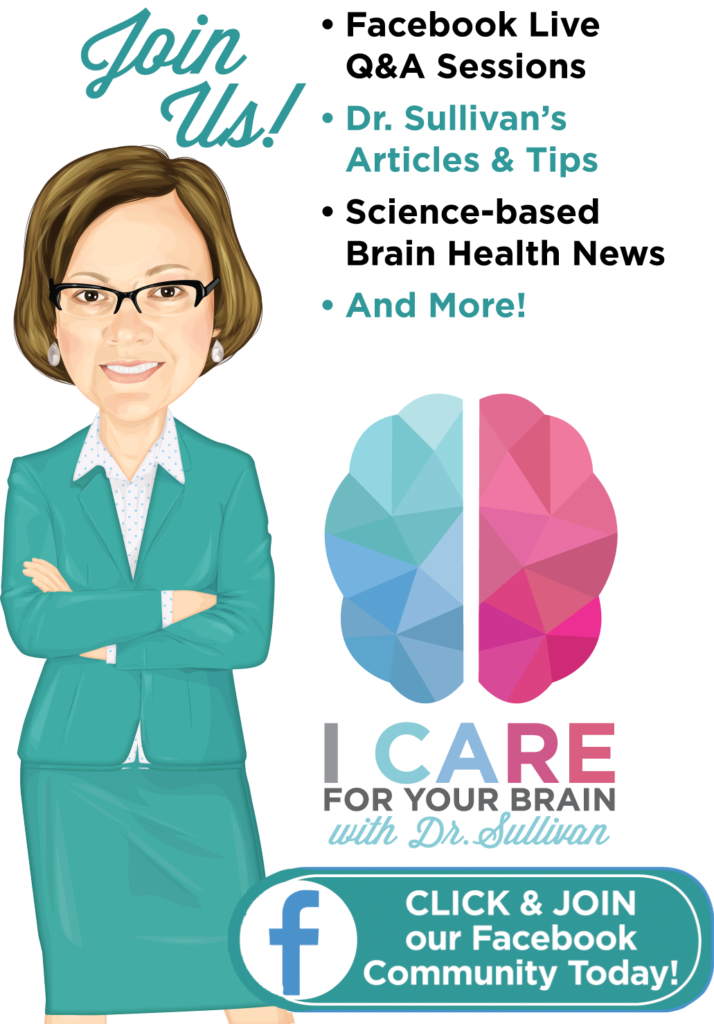 A lively community where adults engage and discuss the brain health topics you want to know about, a place where learning and action come together. Valid, research-based information and guaranteed-to-work brain health solutions are offered in empowering videos, articles and a weekly live Question & Answer sessions with Dr. Sullivan.
Never again waste your money, time or hope on products or ideas that don't work. There are so many free or low-cost, totally accessible things you can do every day to truly help your brain.
You just need to think like a brain scientist!